Pro Catalyst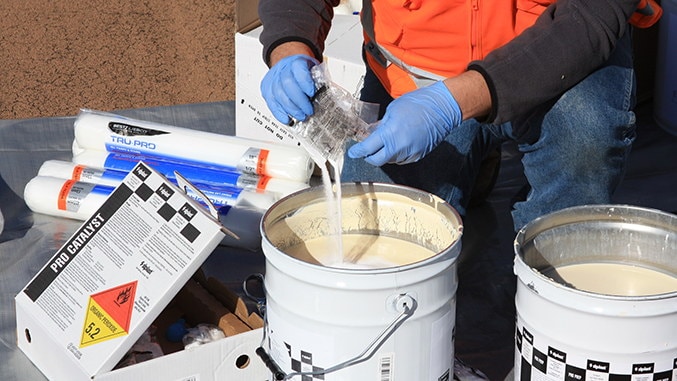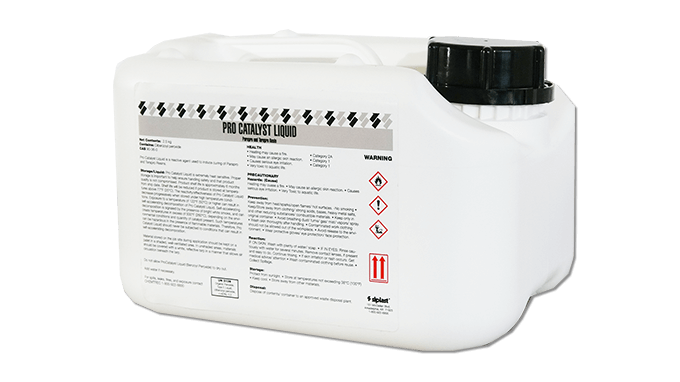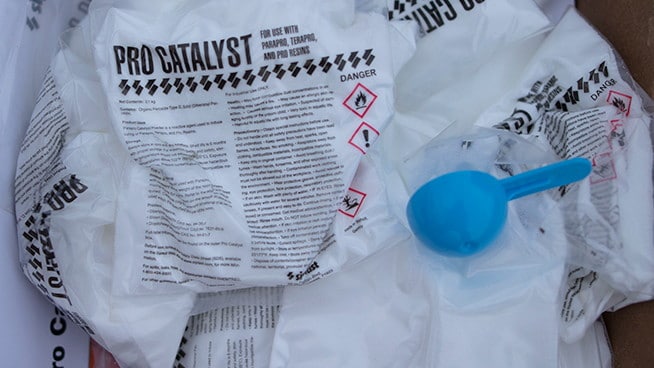 Pro Catalyst Liquid and Pro Catalyst Powder are reactive agents used to induce curing of Terapro, Parapro, and Pro Resins. The powder and liquid are stable if stored and used in accordance with Siplast guidelines. Both are heat-sensitive and should be stored under controlled conditions to ensure that the reactivity/effectiveness is not compromised, in addition to safety reasons.
Must use butyl or nitrile gloves when mixing.
Pro Mortar requires the use of Pro Catalyst Powder.
Pro Catalyst Powder
White granular powder that is a reactive agent for use in initiating polymerization and curing of Parapro resins.
Pro Catalyst Liquid
Reactive agent used to induce curing of Parapro, Terapro, and Pro resins.