Resources for Commercial Roof Contractors
With you every step of the way
At Siplast, we partner with our clients every step of the way, from project planning to installation, and throughout the life of the roof. As part of that commitment, we work closely with our contractor partners so that we're available to provide the information, resources, and expert advice to help you do your best work every time.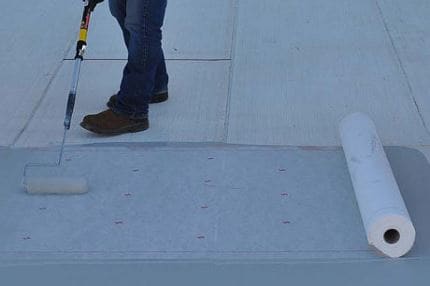 Siplast Select Contractors *
Siplast Roofing, Waterproofing, and Lightweight Insulating Concrete Systems are installed exclusively by independent Siplast Select Contractors. Becoming a Siplast Select Contractor means you have met or exceeded the standards of our exclusive contractor program. Siplast Select Contractors regard themselves as members of an elite team dedicated to installing great roofing and waterproofing systems for our building owner customers. For more information, contact your local Siplast representative.
* Contractors enrolled in Siplast certification programs are not employees or agents of Siplast, and Siplast does not control or otherwise supervise these independent businesses. Contractors may receive benefits from Siplast for participating in the program and offering Siplast enhanced warranties and guarantees, which require the use of Siplast products.
Sample guarantees
Siplast roof membrane guarantees, Terapro reinforced and unreinforced waterproofing guarantees, and Terapro VTS reinforced and unreinforced waterproofing guarantees come in a variety of term increments.
Document Library Resources
Latest Siplast Journal
Quarter 2

In this quarter's Siplast Journal, learn about a range of solutions - from antiquities to amenities - with Siplast.

Read the journal
Video Library
Take a look around our selection of videos for an introduction to Siplast, overviews of our products, as well as educational and instructional videos on roofing technology, application techniques, roof maintenance, and installation best practices.
Featured
Torching Techniques
Watch for an overview of basic torching techniques, which are key to a successful SBS-modified bitumen roof membrane application.
Teranap Plaza Deck Waterproofing
The SBS-modified bitumen Teranap System is based on proven roof membrane design. Watch this overview of the system and its application.