With you every step of the way
Complete roofing and waterproofing solutions
Siplast is the industry leader in the development and manufacture of advanced, high-performance roofing and waterproofing systems. In the 1960s, working with Shell Chemical of Europe, Siplast developed SBS-modified bitumens in response to the changing requirements of modern construction. We have always understood that certain times and unique situations call for different and evolving solutions. That's why we also offer PMMA liquid resin products, single-ply systems, vegetated and reflective white roof systems, reroofable lightweight insulating concrete roof insulation, and a host of other systems. Siplast is with you every step of the way to ensure your project vision fulfills the positive ways you want your work to impact the world.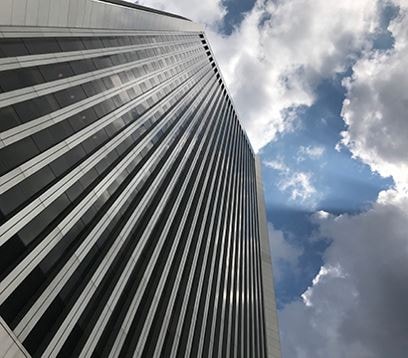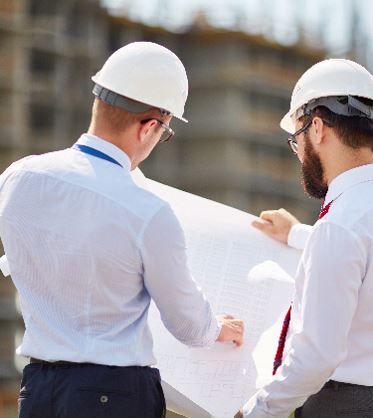 A new angle on a trusted partnership
Today, as roof design professionals expand their engagement to the full building enclosure, we're proud to support that step with a full suite of above-grade wall components that provide the same manufacturing quality and system performance as Siplast roofing systems.

Siplast project stories
From schools, manufacturing facilities, and hospitals to museums and convention centers, we partner with you every step of the way to make your project vision a reality. Read some of our standout project stories here.
Read profiles
Latest white papers & bulletins
Siplast Vegetated Roof System Technology

A summary of the features and benefits of a Siplast vegetated roof system - available in both SBS-modified bitumen and PMMA liquid-applied waterproofing options.

View Now

Paradiene with PA-311 Adhesive Applications

Guidelines for Paradiene systems installed with PA-311 Adhesives in warm temperatures, when to modify certain project staging, and application techniques.

View Now
Siplast fast facts
Our story is one of uncompromising quality, innovation, partnership, and commitment to our customers and their communities.
Take a look at what has made that story possible.
Kicked off a roofing revolution with SBS-modified bitumens
Styrene-butadiene-styrene modified bitumens — the product of our 1960s research partnership with Shell Chemical of Europe — helped modern design professionals rise to new and visionary building challenges across the globe.
Certificates of Analysis provide an indisputable assurance of quality
Siplast Certificates of Analysis are available upon request to provide assurance that your Siplast products meet or exceed our high manufacturing standards.
Helped build the world's largest "living" roof with the Ford Motor Company
In 2004, The Guiness Book of Records recognized the 10.4-acre Ford Truck Plant vegetated roof as the world's biggest, helping realize the Ford company vision of balancing lean manufacturing with meeting its environmental goals.
Renovated the iconic Seattle Space Needle — without closing to visitors!
Siplast helped renovate the observation deck of the beloved 57-year-old world icon without interruption to visitors.
Latest Siplast Journal
Quarter 2

In this quarter's Siplast Journal, learn about a range of solutions - from antiquities to amenities - with Siplast.

Read the journal
Featured
Meet Your Siplast Partners
At Siplast, we never stop working to be your trusted partner. Meet some of the people who will be with you every step of the way.
The RISE Center: Tensile Testing for SBS-Modified Bitumen
Watch how SBS-modified bitumen roofing materials are tested to determine how they perform over their lifetime.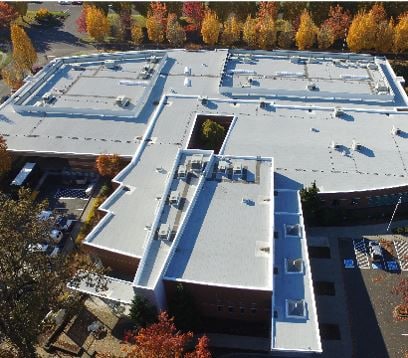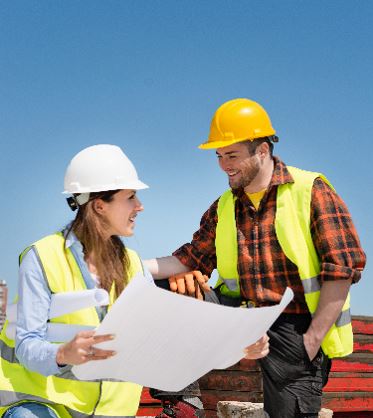 About us
The Siplast story began in the late 1960s with a game-changing innovation: the development of SBS (styrene-butadiene-styrene) modified bitumens in partnership with Shell Chemical of Europe. Since then, Siplast has worked closely with our clients to apply trusted, high-performance Siplast Engineered Roofing and Waterproofing Systems — including SBS-modified bitumen, polymethyl methacrylate (PMMA) liquid resin, as well as vegetated roof systems - across all types of deck construction in the varied (and sometimes extreme!) weather conditions of 40+ countries.