Helping to solve the toughest challenges
Siplast is committed to providing advanced, high-performance roofing and waterproofing systems. In the 1960s, working with Shell Chemical of Europe, Siplast developed styrene-butadiene-styrene modified bitumens (SBS) in response to the changing requirements of modern construction. We have always understood that different situations and times call for evolving solutions. That's why we also offer polymethyl methacrylate liquid resin (PMMA) products, single-ply systems, vegetated and reflective white roof systems, and reroofable lightweight insulating concrete roof insulation. Whatever your project vision or challenge, Siplast is with you every step of the way.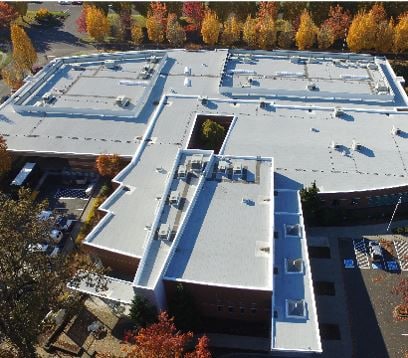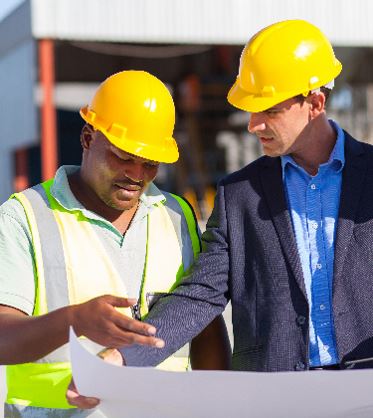 Exceptional protection
Siplast SBS-modified bitumens roof systems are built on an elastomeric blend of asphalt and SBS. This blend is highly durable and capable of exceptional elongation and recovery properties over a wide range of temperatures. Our core high-performance, two-ply engineered roof systems — Paradiene and Veral — have become a mainstay for commercial building projects in more than 40 countries worldwide.
Protection against water infiltration
The practical aims of your project shouldn't mean compromising on aesthetics. That's why we have waterproofing systems that deliver high-performance protection with creative, decorative options.
Learn about our Waterproofing Solutions
Leaders in lightweight insulating concrete
Reusable Siplast Lightweight Insulating Concrete Systems combine the unique properties of lightweight insulating concrete and premium expanded polystyrene foam insulation board. Available in four mix designs for a range of compressive and tensile strengths appropriate to different substrate or project requirements, each design encapsulates the insulation board in insulating concrete. The systems are fire-rated tested by Underwriters Laboratories in accordance with the procedures of ASTM E 119 and bond the total insulation system to the substrate, helping to prevent air infiltration. Unlike rigid board, Siplast Lightweight Insulating Concrete is typically reroofable, eliminating insulation removal and therefore not contributing to solid waste disposal. Siplast offers a complete roof system package that combines SBS-modified bitumen membranes with the stability and thermal performance of lightweight insulating concrete – ensuring the high performance you'd expect when quality products are designed to work together.

Helping with environmental goals
From vegetated roofing and a granule surfacing that helps depollute the air to reusable insulation and reflective roof membranes, we have products our partners can use to help achieve their environmental goals.
Learn about Sustainability Solutions
Siplast Fast Facts
Our story is one of uncompromising quality, innovation, partnership, and commitment to our customers and their communities.
Take a look at what has made that story possible.
Kicked off a roofing revolution with SBS-modified bitumens
Styrene-butadiene-styrene modified bitumens — the product of our 1960s research partnership with Shell Chemical of Europe — helped modern design professionals rise to new and visionary building challenges across the globe.
Certificates of Analysis provide an indisputable assurance of quality
Siplast Certificates of Analysis are available upon request to provide assurance that your Siplast products meet or exceed our high manufacturing standards.
Helped build the world's largest "living" roof with the Ford Motor Company
In 2004, The Guiness Book of Records recognized the 10.4-acre Ford Truck Plant vegetated roof as the world's biggest, helping realize the Ford company vision of balancing lean manufacturing with meeting its environmental goals.
Renovated the iconic Seattle Space Needle — without closing to visitors!
Siplast helped renovate the observation deck of the beloved 57-year-old world icon without interruption to visitors.