Ontario
Maple Leaf Gardens
Replacing - and preserving - an iconic Toronto dome
Category

Roofing Solutions

Completed

2013

Type

Hospitality & Entertainment

Size

1,100 squares
Challenge
The existing 25-year-old PVC single-ply roof on this building's signature dome was past its useful service life and the 4-ply built-up, gravel-surfaced system on its flat areas needed replacement. The building owners were seeking a solution that would not only match the original aesthetics, but that could also help them meet their environmental objectives.
Solution
A torch-applied two-ply SBS-modified bitumen Paradiene Roof Membrane was chosen as the durable solution that would maintain this roof's iconic status for years into the future
Meeting the owners' environmental goals, a Siplast Eco-Activ® cap sheet with Noxite granules was specified to help clean Toronto's urban air by neutralizing harmful nitrous oxides
Image Gallery
Click on an image below to see a larger version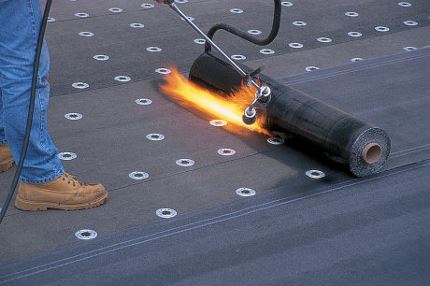 SBS-Modified Bitumen Roof Systems
In the 1960s, working with Shell Chemical of Europe, Siplast developed SBS (styrene-butadiene-styrene) modified bitumens in response to the changing requirements of modern construction. Siplast Engineered Roof Systems have been applied in the extremely varied weather conditions of more than 40 countries. Read more about our history and commitment to quality and our line of SBS-modified bitumen roofing products.
Eco-Activ Overview
Siplast Eco-Activ roof membranes surfaced with Noxite granules can reduce atmospheric pollution helping reach your environmental goals.