Sharing knowledge based on experience
To help make your job easier, we have accredited learning opportunities and webinars hosted by our subject matter experts for design professionals and building owners. Roofing contractors can browse our selection of instructional application videos and installer's guides. Whatever your challenge, Siplast is with you every step of the way to provide the knowledge and best practices you need.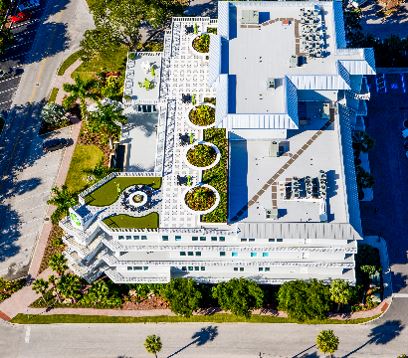 Accredited Learning
Siplast is pleased to offer the opportunity to earn continuing education units (CEU) through a variety of self-paced, accredited educational programs. Benefit from the expertise of our experienced professionals on demand, covering a variety of industry subjects.

Upcoming Events
Keep up-to-date with the latest Siplast virtual and in-person events. Don't miss out on your chance to learn, discuss, and network with peers and subject matter experts. We look forward to seeing you soon!
View Calendar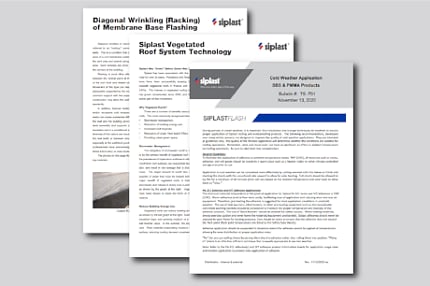 White Papers & Bulletins
Check out in-depth coverage of roofing and waterproofing topics related to Siplast products, from SBS-bitumen hot weather application to vegetated roof systems and design considerations that can help you meet your goals.
Application Types & Siplast Solutions
Latest Siplast Journal
Quarter 1

In this quarter's Siplast Journal, learn about high-performance products that meet the demand of complex solutions.

Read the journal
Featured
The RISE Center: Tensile Testing for SBS-Modified Bitumen
Watch how SBS-modified bitumen roofing materials are tested to determine how they perform over their lifetime.
Torching Techniques
Watch for an overview of basic torching techniques, which are key to a successful SBS-modified bitumen roof membrane application.
Teranap Plaza Deck Waterproofing
The SBS-modified bitumen Teranap System is based on proven roof membrane design. Watch this overview of the system and its application.
Introduction to the RISE Center
At the Siplast RISE Center, visitors learn from our scientists and discuss challenges. Our story of uncompromising quality begins here.