Helping to build an environmentally responsible future
Siplast developed our first vegetated roof system, Teranap, in the 1970s. And we haven't stopped since — from reusable insulation to bright white liquid-applied roof membranes and a granule surfacing that can help reduce atmospheric pollution — we've been designing products our partners can use to meet their environmental and sustainability goals. Siplast has systems that meet major environmental standards, like California Title 24 Part 6, and can help contribute toward sustainability credits in programs like the U.S. Green Building Council Leed v4 program. For us, this is an ongoing commitment.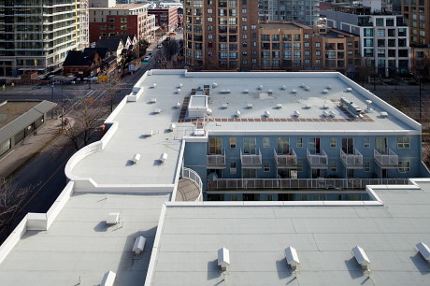 SBS Modified-Bitumen
Revolutionary styrene-butadiene-styrene (SBS) modified bitumens were pioneered by Siplast in partnership with Shell Chemical of Europe in the late 1960s. This elastomeric blend of asphalt and SBS is highly durable and capable of exceptional elongation and recovery properties over a wide range of temperatures. This technology formed the basis of Siplast's core high-performance, two-ply engineered roof systems — Paradiene and Veral — creating trusted solutions that have become a mainstay for commercial building projects in more than 40 countries worldwide.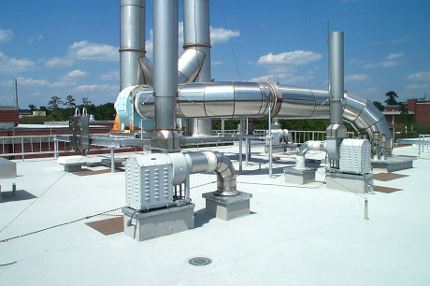 PMMA Liquid-Applied
Available in reflective, bright white color, Siplast's Parapro PMMA Liquid-Applied roofing and flashing systems can help when project circumstances, local regulations, or a tight schedule make the application of roofing sheets challenging. Additionally, high-performance polymethyl methacrylate (PMMA) formulations are fast-curing.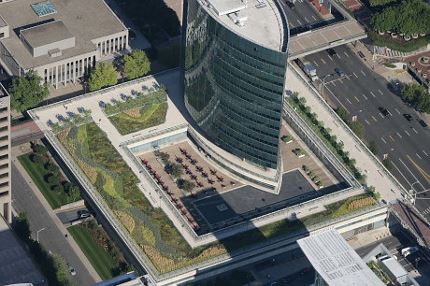 Lightweight Insulating Concrete
Siplast Lightweight Insulating Concrete Systems combine the unique properties of lightweight insulating concrete and Insulperm premium expanded polystyrene foam insulation board. Siplast Lightweight is available in four mix designs — ZIC, NVS, Insulcel, and Zonocel — representing a range of compressive and tensile strengths. Because each design encapsulates the insulation board in insulating concrete, the systems are fire-rated (as tested by Underwriters Laboratories in accordance with the procedures of ASTM E 119) and bond the total insulation system to the substrate, helping to prevent air infiltration. Significantly, Siplast Lightweight Insulating Concrete Systems are typically reusable and do not contribute to solid waste disposal.
PVC
Siplast Parasolo PVC KEE roof systems incorporate Elvaloy® copolymer with various formulation advancements for superior results in weathering, algae, and chemical resistance.Parasolo PVC KEE is subjected to a stringent series of quality control tests to ensure that the product meets the specific criteria important to its performance. Finally, its reflective, bright white color helps reduce temperatures, saving energy.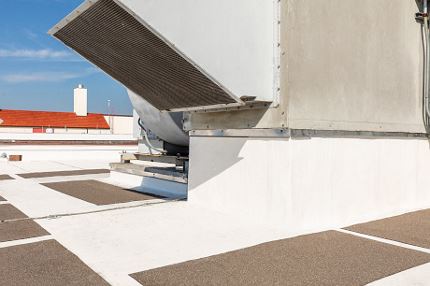 STP Liquid-Applied
Paraflex, Siplast's liquid-applied roof membrane with a low odor signature, is based on Silane Terminated Polymer (STP) chemistry, and is low VOC and isocyanate-free. It is a convenient and reliable roofing solution for project circumstances that make the application of conventional roofing sheets difficult.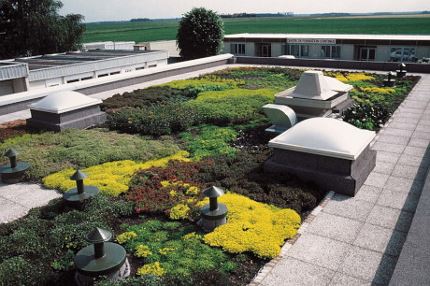 Green Roof
Siplast was a pioneer in vegetated green roofing in the 1970s, leading the way with Teranap. Since then, Siplast has been helping our partners serve their communities with green roof solutions that include all the components required for a successful vegetated application — from waterproofing to dirt to plants. With both SBS-modified bitumen and liquid-applied waterproofing options, our green roof assemblies can be specified to include landscape options from extensive (requiring minimal maintenance) to intensive (requiring more extensive maintenance), depending on your project needs. As architects and planners design with an ever-closer eye on beneficial environmental and community impact, Siplast is here to help them deliver.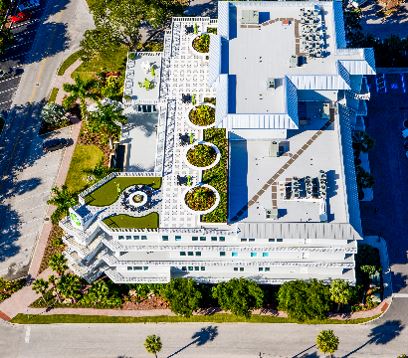 Fulfilling LEED credit categories
The LEED certification program now encompasses more than 96,000 projects in 167 countries and territories worldwide and counting, making meeting LEED standards increasingly desirable. When it comes to LEED, Siplast has you covered, with products that contribute to LEED categories including Sustainable Sites, Water Efficiency, Energy & Atmosphere, Materials & Resources, Indoor Environmental Quality, and Innovation In Operation & Regional Priority.
Did you know that Siplast helped . . .
Additional Resources
Questions About Your Roof

Have a question or issue? Our support team is here to help! For inquiries on products, programs, project queries, or your Siplast roof, contact us.

Learn More

White Papers & Bulletins

Get in-depth coverage of roofing and waterproofing topics related to Siplast products, from SBS-bitumen hot weather application to sustainable insulation design.

Learn More