The ZIC System for New Construction Applications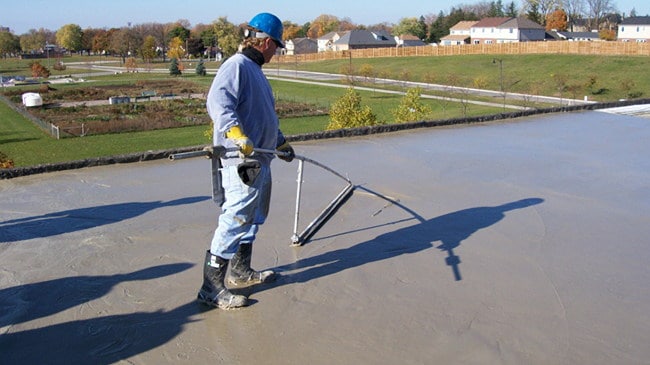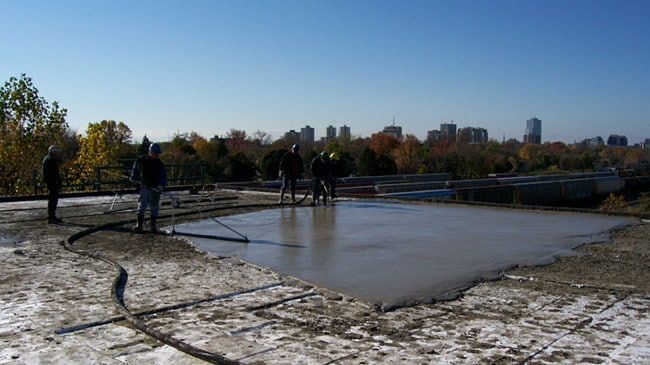 The ZIC System combines the unique properties of lightweight insulating concrete and Insulperm premium-expanded polystyrene foam insulation board. The ZIC mix consists of ZIC Concrete Aggregate and Portland cement. ZIC is used in new construction applications with slotted galvanized metal decking. The ZIC mix requires a minimum two-inch thickness of ZIC over the top of Insulperm Insulation Board. The ZIC System utilizes the Zono-Tite Base Sheet Fastener, which has a nominal one and 3/4-inch length.
Siplast offers two aggregate-based lightweight insulating concrete systems: ZIC and NVS.
Reroofable to reduce environmental impact.
Provides fire protection, prevents air infiltration, and bonds the total insulation system to the substrate.
ZIC Aggregate
Used in new construction applications over slotted galvanized metal decking. Pours with a cement-to-aggregate ratio of 1:6 and should have a minimum dry density of 22 pounds per cubic foot.
Zono-Tite Fastener
Base sheet fastener for use with lightweight insulating concrete.