Paradiene 30, Torch-Applied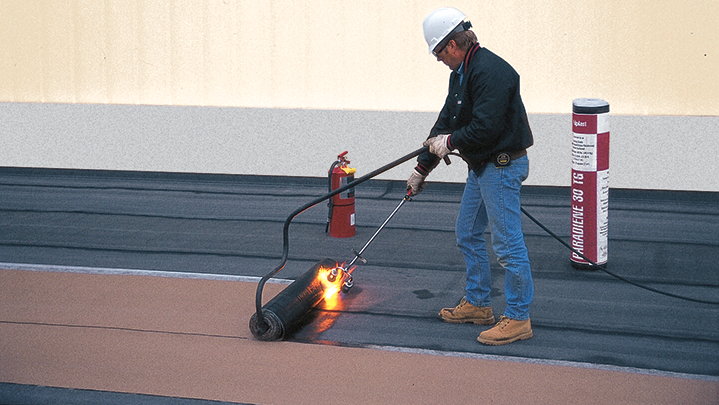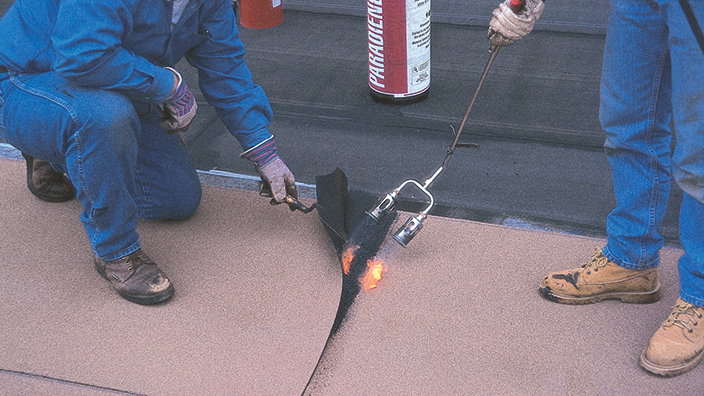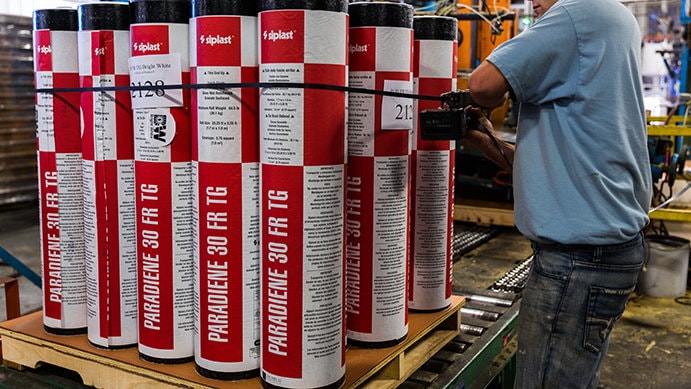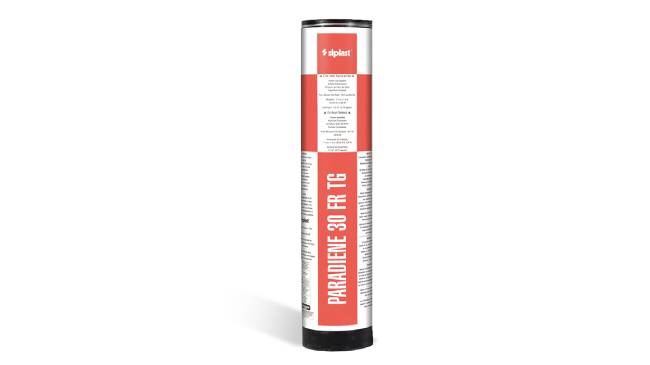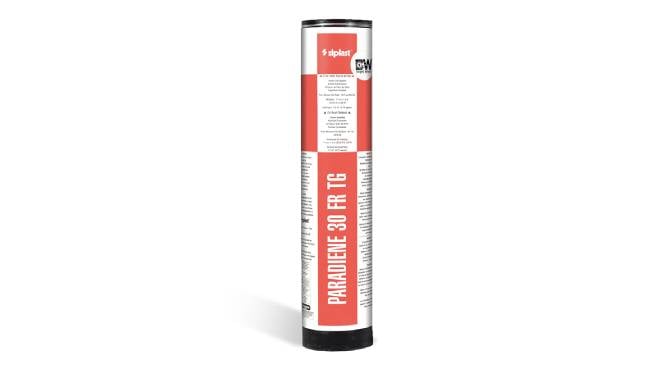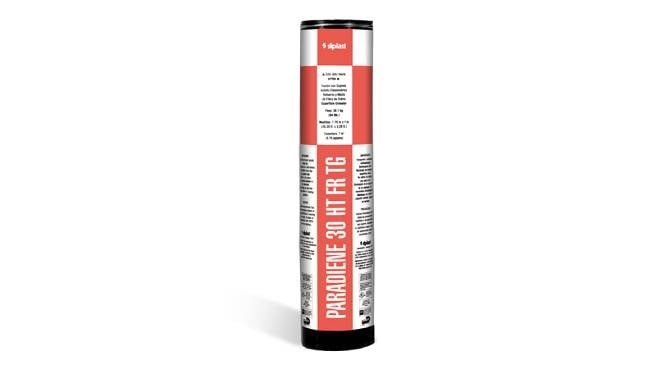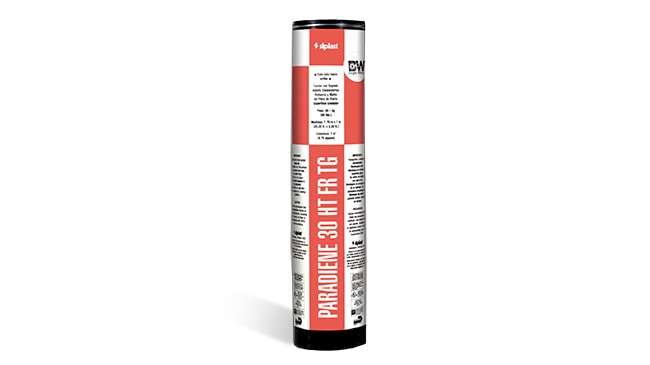 Paradiene 30 FR TG sheets are finish plies of the Siplast Paradiene 20/30 FR System. These granule-surfaced top ply, Paradiene 30, shields the base from the elements and mechanical abuse, while the base ply, Paradiene 20 absorbs roof stresses. These high-performance, modified bitumen finish plies are torch-applied to approved substrates and the back surfaces are coated with a high-performance modified bitumen adhesive layer specifically formulated for torch applications. The adhesive layers are manufactured using a special process that embosses the surface with a grooved pattern to provide optimum burnoff of the plastic film and maximize application rates.
A unique elastomeric blend formulated by SBS and high-quality proprietary asphalt.
Designed for use in roof membrane systems.
Available with Siplast RoofTag RFID.