Paragreen Pre-Grown Vegetated Mat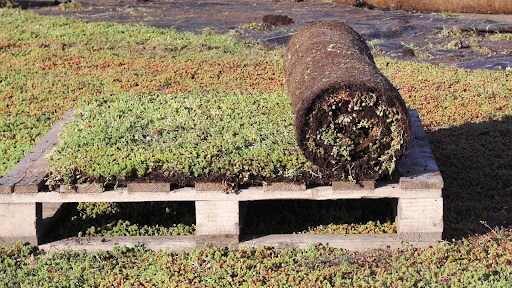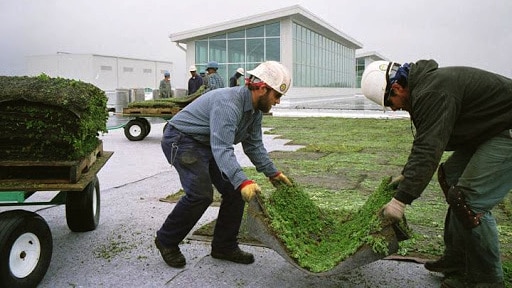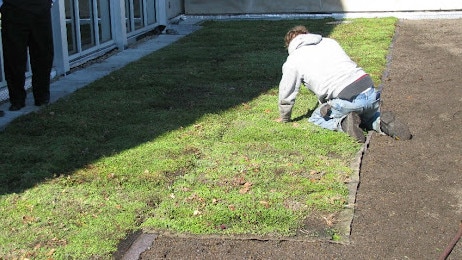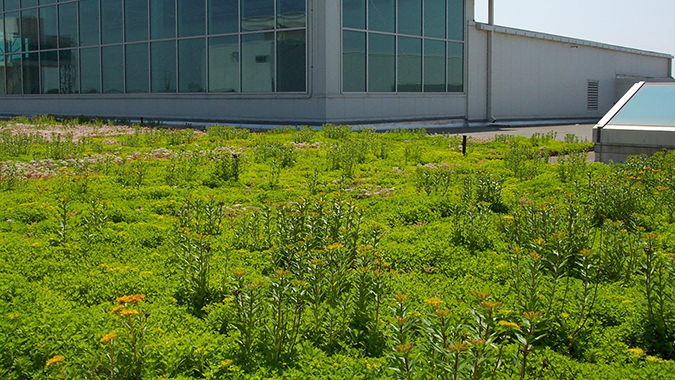 This surface mat component of the Paragreen Extensive Vegetated Roof System can be used on both low-slope roofs with drainage and higher sloped roofs when installed according to Siplast requirements. Comprised of a coconut fiber mat with a substrate layer of soil/mineral mixture, this provides a primary growing medium for the sedum and associated plants to develop and thrive. A variety of 8–11 different plant species are incorporated within each mat, allowing flowering of different colors at varying times. The sedum/plant palette mixture is self-regenerating, drought-tolerant, able to withstand certain extremes in climate, and can grow on relatively shallow substrates. By combining a proprietary combination of sedum and other plants, growing and blooming cycles are alternated. The sedum mix in the mat allows for each plant to adjust to the particular ambient conditions of a roof, such as shade and drier/wetter spots. The pre-vegetated mat also functions as a moisture-retaining system, allowing water within the saturated mat to be re-evaporated into the atmosphere.
Paragreen Pre-Grown Vegetated Mat
A living plant palette of mixed sedum and other plant varieties specifically developed for extensive green roof systems.
Meet Your Siplast Partners
At Siplast, we never stop working to be your trusted partner. Meet some of the people who will be with you every step of the way.