Zono-Patch Lightweight Repair Compound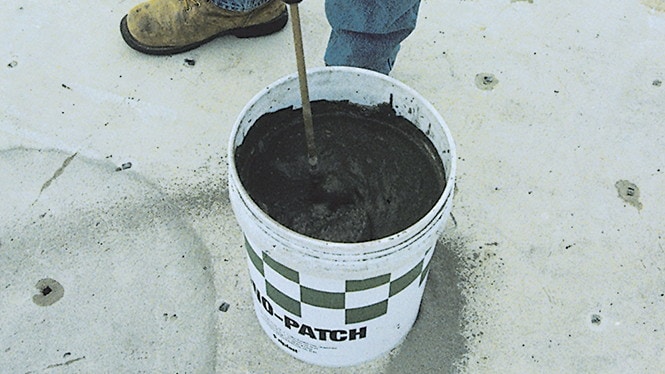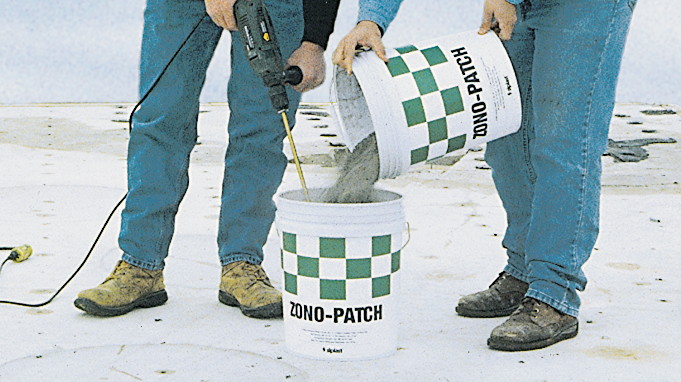 Zono-Patch may be used to fill base ply fastener holes following removal of an existing roof membrane, as well as to repair other incidental damage to the insulating concrete surface (divots, gouges, etc.). It is particularly well suited for thin-patch repair (bird baths, rough cold joints, etc.) of both new and existing lightweight insulating concrete surfaces.
Zono-Patch
Fast-setting mixture of cementitious binders, low-density fine aggregates and proprietary additives that provides the ability to feather-edge thin coat applications.