Civil Engineering Solutions
Helping you serve your community with safe, practical, and durable solutions
By definition, civil engineering projects tend to be large in scale and affect local communities. Lining a canal or a reservoir means safely containing millions of gallons of water, which, in the case of water supply to households, needs to be potable. For decades, clients have trusted Siplast's Teranap Geomembrane — a high-performance elastomeric bituminous geomembrane that provides a practical, reliable, and durable liner for concrete and earthen canals, settling basins, embankment stabilization, mine waste containment, waste water storage, and many other site types.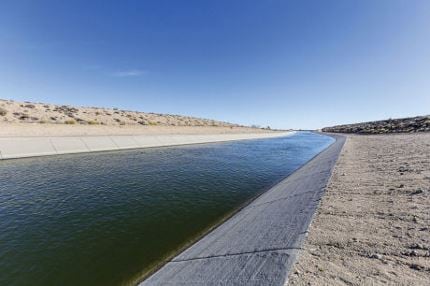 Providing clean and safe water in California
Citizens in California and surrounding areas have access to potable, safe water via the California Aqueduct - which delivers about 30% of the State Water Project's supply to farms and cities. Teranap Geomembrane was used on the California Aqueduct - Teranap is flexible and contours easily to substrates, making it ideal for this 444-mile structure that varies in width from 12 to 85 feet, with an average depth of 30 feet.
Additional Resources
Solutions to help you meet your environmental goals

Siplast developed our first vegetated roof system, Teranap, in the 1970s. And we haven't stopped since — from reusable insulation to bright white roof membranes and a granule surfacing that can help reduce atmopsheric pollution — we've been designing products our partners can use to meet their environmental and sustainability goals. Keeping pace with city and state initiatives that encourage more sustainable building, Siplast has systems that meet major environmental standards, like California Title 24 Part 6, and can help contribute toward sustainability credits in programs like the U.S. Green Building Council LEED v4 program. For us, this is an ongoing commitment.

Learn More

Video Library

Take a look around our selection of videos for an introduction to Siplast, overviews of our products, as well as educational and instructional videos on roofing technology, application techniques, roof maintenance, and installation best practices.

View All