PA-1021 Plastic Cement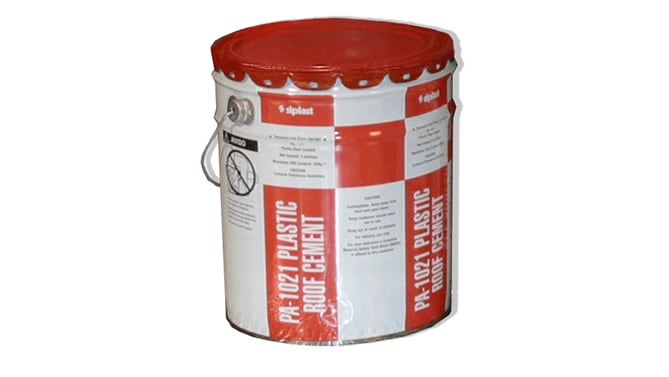 PA-1021 Plastic Cement is specially designed for use with guaranteed Siplast Roofing Systems as a mastic for setting all metal flanges and drain lead flashings and for making temporary repairs to roofing membranes. PA-1021 can also be used as a flashing adhesive on flat or low-slope applications where slumping is not a concern. It is highly flexible and has a trowelling consistency.
PA-1021 Plastic Cement
General-purpose, all-weather grade plastic cement for use under all metal flanges. Asphalt cutback reinforced with non-asbestos fibers meeting ASTM D 4586, Type II.