Quartz Surfacing Aggregate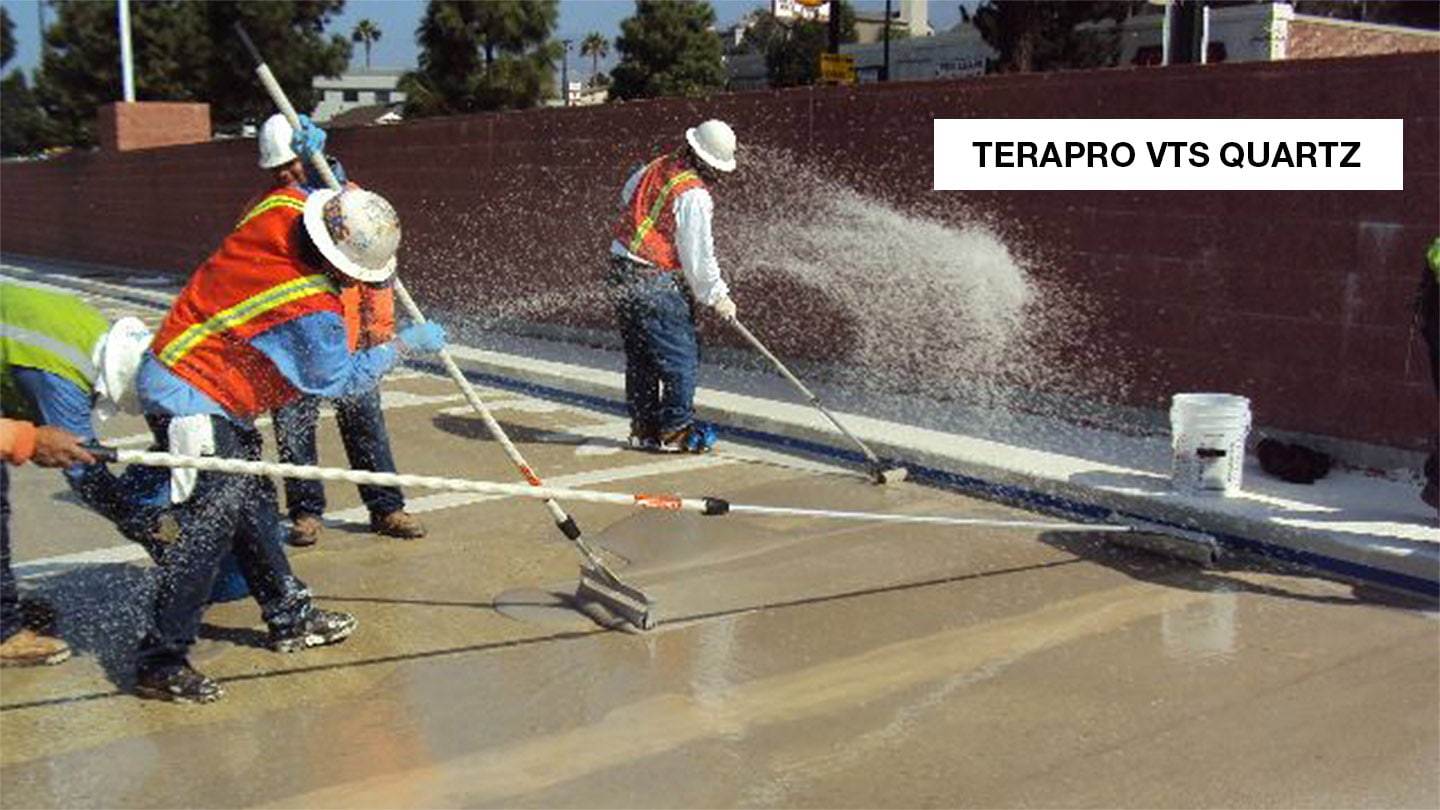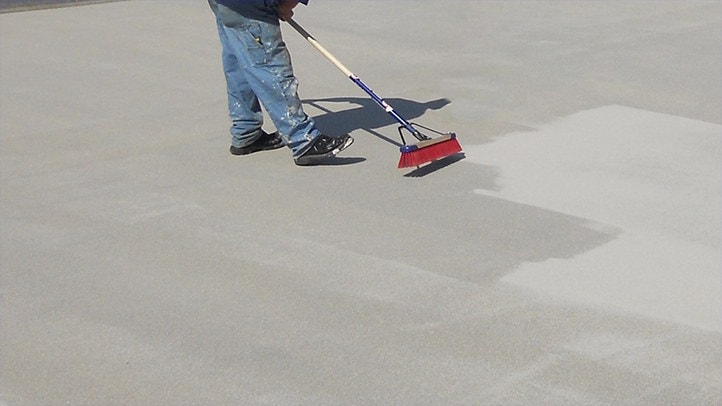 Terapro VTS System is used for color finishes, safety markings, and to brighten structures such as parking decks. A liquid-applied, layered application comprised of catalyzed PMMA resin, it consists of one coat of primer, a filled waterproofing layer, hard-wearing quartz surfacing, and a durable pigmented finish layer.
Designed to offer high-performance waterproofing protection over unoccupied (exterior) spaces.
Provides opportunities for color coding.
Terapro VTS Quartz
Natural colored, high-purity silica aggregate. Terapro VTS Quartz is washed, kiln-dried, and suitable for broadcast. Supplied in its natural light tan color.

Terapro VTS, Liquid-Applied Products
Terapro VTS Resin is the waterproofing and wearing layer or vehicular traffic waterproofing applications of unreinforced Terapro and Terapro VTS Systems and the wearing layer of reinforced Terapro and Terapro VTS Systems.
Learn More