Irex 40, Torch-Applied or Type IV Asphalt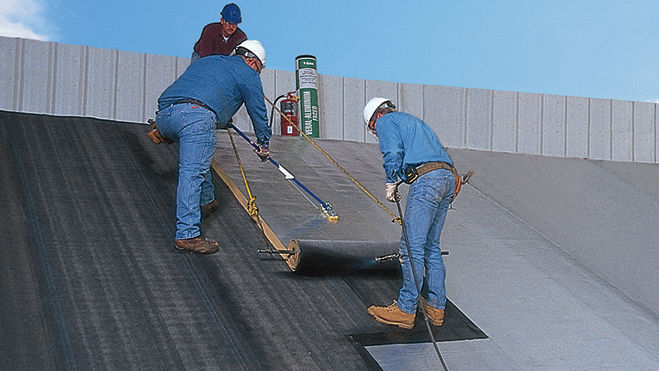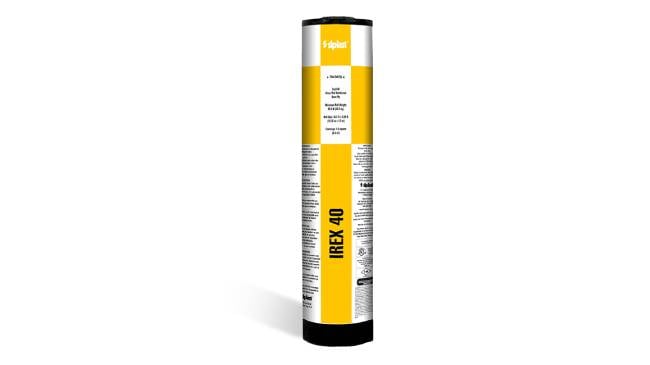 Irex is a high-melt, glass mat-reinforced modified asphalt sheet used as the first ply of Veral composite. When applied in approved Type IV asphalt or by torching, it is lapped 3 inches (7.6 cm) side and end; in nailable applications, it is lapped 4 inches (10.2 cm) side and end and mechanically fastened according to Siplast requirements. Irex is approved by FM Approvals (FM Standard 4470) for use in Veral Class 1 insulated steel roof deck constructions and insulated and non-insulated concrete roof deck constructions, subject to FM conditions and limitations.
Designed for use in multi-layer modified bitumen roof systems.
Available with Siplast RoofTag RFID.
Irex 40
Consists of a lightweight random fibrous glass mat impregnated and coated with a speciality formulated SBS-modified bitumen. Designed to be applied over approved substrates by torching, nailing, or in approved Type IV asphalt.

Veral Roofing Products
Veral sheets are the finish-ply of Siplast Veral roof systems. Used in most roof decks with drainage, they can also be used as a flashing sheet.
Learn More